Mebae (Foods with Function Claims) (30 capsules per month)
Details
"Mebae" Foods with Function Claims
The application of Foods with Function Claims for "Mebae" was accepted by the Consumer Affairs Agency, Government of Japan.
【Submitted claim】This product contains Lutein. It has been reported that Lutein has the function of maintaining the amount of pigment in the macula of the eye and has the function of adjusting the eye condition by protecting from the stimulation of light such as blue light and by improvement of contrast sensitivity.
| Notification Number:A27 | Functional substance : Lutein |
| --- | --- |
●Under the responsibility of a food business operator, this product has been submitted to the Secretary-General of the Consumer Affairs Agency as a product labeled with a statement that specified health outcomes can be achieved. However, unlike Foods for Specified Health Uses, this product has not been individually evaluated by Secretary-General of the Consumer Affairs Agency.
●This product is not intended to diagnose ,treat , cure, or prevent any disease.
●This product is not a food developed for those suffering from illnesses, children, pregnant women (including those planning to become pregnant) and lactating women.
●If you are ill, consult your doctor. If you are taking medicine, consult your doctor or pharmacist.
●If you experience a change in your physical condition, immediately stop taking the product and consult a doctor.
●Maintain a balanced diet including a staple food, a main dish and side dishes.
What are "Foods with Function Claims" ?
Before this system was in place, making function claims on food labels had only been allowed for government-approved Foods for Specified Health Uses(FOSHU) and for Foods with Nutrient Function Claims(FNFC) that complied with the specifications and standards designated by the government. This new type of Foods with Health Claims, called Foods with Function Claims, was introduced in April 2015 in order to make more available products clearly labeled with certain nutritional or health functions and to enable consumers to make more informed choices.

Functional substance : Lutein

By the function of Lutein contained in "Mebae", it improves the contrast sensitivity and eliminate eye blur so that the color does not look blurred.

Do you have any experience that you feel like it blurred despite having good eyesight?
To be able to see well, there are other important elements besides "vision", one of which is contrast sensitivity that is the ability to recognize shade of color. Lutein absorbs the diffusely reflected blue light and improves blurring.

※Blur specifies the reduction of contrast sensitivity due to diffused reflections of the lights.

Light stimulus will damage the cells of the eye. "Lutein" protects eyes from stimulation by light. There are too much light that cause eye irritation such as the blue light from televisions, personal computers, mobile phones and UV light from solar radiation.
Lutein has been reported to have a function to protect eyes from stimulation of light and maintain eye health.

What is "Lutein"?

Lutein is a kind of naturally occurring carotenoids. It is found in dark colored vegetables such as spinach and kale. Lutein exists in the body and is found a lot in the macula of the eye, which has an important role in "seeing things".

Lutein plays an important role, but can not be reproduced in the body. In addition, the amount of lutein in the body decreases due to factors such as stimulation of light, age and smoking. Therefore, we should try to take it proactively from daily meals.




Take sufficient amount of "Lutein" easily.
How to take
Take 1 capsule per day with water without chewing.
※It is hard to remove if the extract in the capsule gets on skin or clothes.
※Please observe the daily intake recommendation and refrain from excessive consumption.
※It may vary in color of capsule due to natural ingredients but it does not affect the quality of the product.

Supplement Facts (Per capsule:330mg)
Calories
:2.2kcal
Protein
:0.097g
Fat
:0.19g
Carbohydrates
:0.026g
Sodium
(salt equivalent
:0.14mg
:0.00035g)
Lutein
:20mg
Recommended for people who…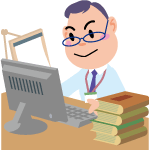 Concern about a blur.
Concern about the stimulation of light from computer and smart phone.