Calcium & Chondroitin (90 tablets per month)
Details
Calcium & Chondroitin

Easy to take domestically-sourced calcium and chondroitin
Chondroitin, calcium and vitamin D help to make strong bones.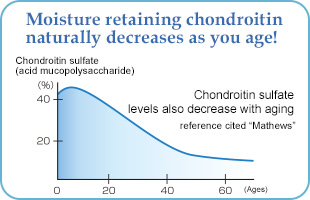 Chondroitin from
domestically-sourced sharks
Chondroitin supports a healthy lifestyle and is essential for staying active.
High quality chondroitin from sharks caught domestically is used for "Calcium & Chondroitin".
The 0.4% of chondroitin that can be extracted from shark cartilage has been added.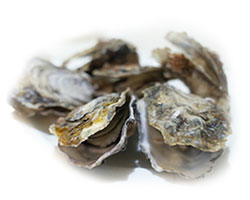 Food with Nutrient Function Claims (calcium and vitamin D)
Japanese calcium from oyster shells
5g of calcium are extracted from 100g of domestically caught oyster shells, making it easier for people to get the calcium they tend to lack in their diet.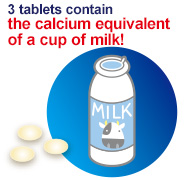 "Calcium & Chondroitin" contains 228mg of calcium in 3 tablets to be taken per day.
It's a easy way to take calcium.

"Calcium & Chondroitin" is a Food with Nutrient Function Claims (calcium and vitamin D).
Calcium is essential for the forming of healthy bones and teeth and vitamin D helps the absorption of calcium in the inwwwines and also helps with the formation of bones.
A human's bone density peaks at the age of 30 to 40 and decreases from there.
Therefore, it is important to increase your calcium intake.
*What is a Food with Nutrient Function Claims ?
Food with Nutrient Function Claims is food used to supplement daily nutrition when it is impossible to intake enough of a certain nutrient due to aging or a changing life style. It can only be labeled with the nutrient function claims when it meets the established standards and specifications of the Ministry of Health, Labour and Welfare.
●This product is not intended to diagnose, treat, cure or prevent any disease, or to enhance your health by consuming in large amounts. Please do not exceed the recommended daily amount.
●This product has not been individually evaluated by Secretary-General of the Consumer Affairs Agency.
●Maintain a balanced diet including a staple food, a main dish and side dishes.
Good to know !
Along with"Calcium & Chondroitin", why not take Japanese Glucosamine for your health , "Purea" and Japanese Hyaluronic Acid for your vitality.
It is important to try to take nutrients essential for an active life to stay healthy. Important nutrients are described below.
One important nutrient is chondroitin. It is good when used with glucosamine and it helps to support the function of glucosamine. Chondroitin helps to keep moisture inside the body, which is essential for a healthy body.
Next is calcium. It is an important nutrient in our bodies and we should make sure we get enough of it. It is also important to take it with vitamin D,which is good when combined with calcium.
Collagen is important for your health as well. It is said that taking it with vitamin C helps to keep you healthy and beautiful.
Elastin is a fibrous protein, which works like collagen. It decreases as you age and needs to be supplemented.
Hyaluronic acid is important for a fresh life.
Coenzyme Q10 exists in various parts of our body and helps to keep us youthful.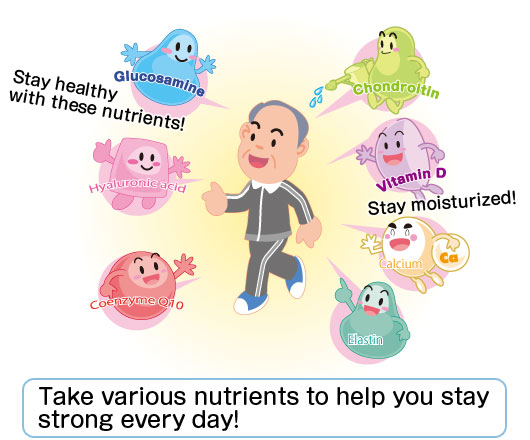 How to take
Take 3 tablets per day with water without chewing.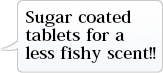 ※It may vary in color of tablet due to natural ingredients but it does not affect the quality of the product.
Supplement Facts (per 3 tablet:1500mg)
Calories
:3.3kcal
Protein
:0.048g
Fat
:0g
Carbohydrates
:0.78g
Sodium
(salt equivalent
:2.0mg
:0.0051g)
Calcium
Vitamin D
Shark chondroitin
sulfate Protein
conjugates
(Chondroitin sulfate
※Contains milk and eggs.
Calcium:228mg (34%), Vitamin D:228mg (55%):
Percentage of nutrient display standard value 2015 (18 years old and over, reference calorie 2,200 kcal)
Recommended for people who…

want to stay healthy.
want to take calcium efficiently.
want to stay active.