Japanese Hyaluronic Acid (30 capsules per month)
Details
Japanese Hyaluronic Acid

1 capsule of "Japanese Hyaluronic Acid" contains 60mg of hyaluronic acid from fermented lactic acid bacteria. Plus we add Coenzyme Q10 and elastin extracted from fish. It's a great supplement to stay healthy.
Japanese hyaluronic acid from fermented lactic acid bacteria keeps you looking young.
The lactic acid bacteria are carefully selected for the safety of our customers.
Hyaluronic acid supplements are generally made extracting molecules from chicken combs.Yawata uses hyaluronic acid obtained by fermenting lactic acid bacteria.In order to extract hyaluronic acid, which is produced when lactic acid bacteria increase, we don't need to process it. It is easier to keep a supply of hyaluronic acid extracted this way.
60mg of hyaluronic acid in 1 capsule!
Hyaluronic acid is a beauty component. It is important not only for freshness but also for the internal health of your body.
Yawata puts 60mg of hyaluronic acid produced by fermentation of lactic acid bacteria in 1 capsule.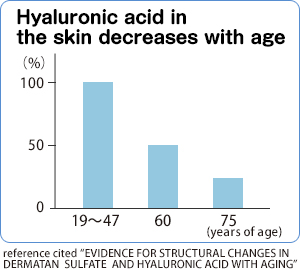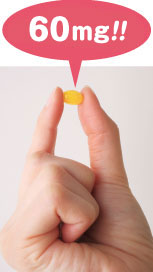 Contains good nutrients for your body. Keeps you looking young.
Coenzyme Q10

Coenzyme Q10, a kind of coenzyme, exists in various parts of the body and keeps you looking young.
Elastin

Elastin is a fibrous protein, which functions like collagen. It is stretchy like rubber. Yawata adds elastin extracted from fish and animals.
How to take
Take 1 capsule per day with a liquid such as water.
※It may vary in color of capsule due to natural ingredients.
In addition, the coenzyme Q10 may clump together and might look like orange grains, but this does not affect the quality of the product.

Supplement Facts (Per capsule:470mg)
Calories
:3.1kcal
Protein
:0.15g
Fat
:0.24g
Carbohydrates
:0.071g
Sodium
(Salt equivalent
:0.51mg
:0.0013g)
Hyaluronic acid powder
:60mg
Coenzyme Q10
:5mg
Fish elastin powder
:5mg
※The above value is only a guideline.
Recommended for people who…

is active.
want to stay beautiful.
play sports.