Botanical Glucosamine (90 tablets per month)
Details
Botanical Glucosamine

Glucosamine extracted from corn and Oralis® from olive oil is added to Yawata's Botanical Glucosamine. In addition, hyaluronic acid from lactic acid bacteria and salmon chondroitin with collagen are also added. It is a good dietary supplement for your health.
※Oralis® is a registered trademark of Mitsubishi-chemical Foods Corporation.
Botanical glucosamine for those who cannot consume shrimp and crab !
Glucosamine derived from plant and four support components.

Glucosamine is one of the nutrients essential to staying active. It is an ingredient for proteoglycan, which supports an active life, and glucosamine, which is essential for our health. It also supports hyaluronic acid and collagen.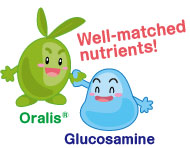 Olive trees can withstand severe sunlight and grow to be up to 400 years old. They have been supporting the health of people in the Mediterranean region since ancient times. Oralis® is extracted from olive leaves.
Main ingredient hydroxytyrosol is a kind of polyphenol that exist in leaves.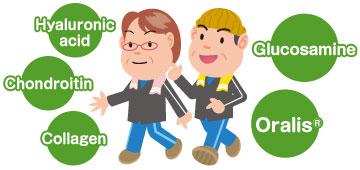 It is recommended to take various supporting nutrients together which are compatible with each other to stay active everyday. Botanical Glucosamine not only has glucosamine and Oralis® but also chondroitin, hyaluronic acid and collagen. Take Well-balanced nutrients for a fresh and healthy life.
※Oralis® is a registered trademark of Mitsubishi-chemical Foods Corporation.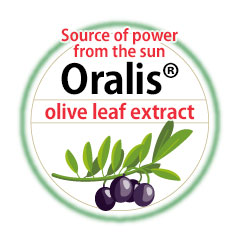 Olive trees grow under strong sunlight and store rich nutrients in their leaves. Oralis® extracted from dried leaves is said to be compatible with glucosamine.
There are 90mg of Oralis® in every 3 tablets of Yawata's Botanical Glucosamine to be taken per day.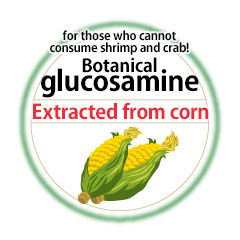 Glucosamine is an important ingredient for proteoglycan, which supports an active life. Corn is used for our Botanical Glucosamine so that those who cannot eat crustaceans like crab and shrimp can take it.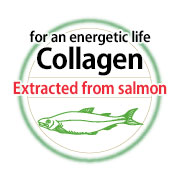 Collagen exists like a net throughout your body and helps it to be flexible. Botanical Glucosamine contains collagen extracted from Japanese salmon.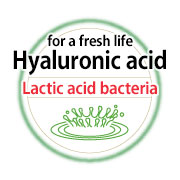 1g of hyaluronic acid (extracted from lactic acid bacteria) can retain 6 liters of moisture. We are particular about the ingredients we take from food and carefully select what food we obtain lactic acid bacteria from.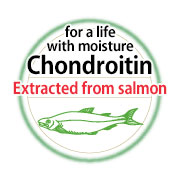 Chondroitin is said to hold moisture well. Chondroitin from Japanese salmon is added to Botanical Glucosamine.
Good to know!
It is important to try to take nutrients essential for an active life to stay healthy. Important nutrients are described below.
One important nutrient is chondroitin. It is good when used with glucosamine and it helps to support the function of glucosamine. Chondroitin helps to keep moisture inside the body, which is essential for a healthy body.
Next is calcium. It is an important nutrient in our bodies and we should make sure we get enough of it. It is also important to take it with vitamin D,which is good when combined with calcium.
Collagen is important for your health as well. It is said that taking it with vitamin C helps to keep you healthy and beautiful.
Elastin is a fibrous protein, which works like collagen. It decreases as you age and needs to be supplemented.
Hyaluronic acid is important for a fresh life.
Coenzyme Q10 exists in various parts of our body and helps to keep us youthful.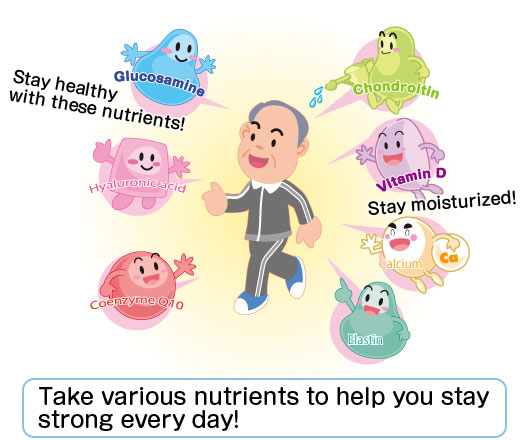 How to take
Take 3 tablets per day with water.

※It may vary in color of tablet due to natural ingredients but it does not affect the quality of the product.
The product may have a strong or weak odor, but neither affects its quality.
Supplement Facts (per tablet:370mg)
Calories
:1.5kcal
Protein
:0.007g
Fat
:0.011g
Carbohydrates
:0.33g
Sodium
(Salt equivalent
:0.46mg
:0.0012g)
Collagen
:7.1mg
Glucosamine
:230mg*
Olive leaf
extract powder
:30mg*
(Oralis®)
(Hydroxytyrosol 20%)
Salmon cartilage
extract
:20mg*
(Chondroitin sulfate 50%)
Hyaluronic acid
:1mg*
※The above value is only a guideline. (except *)
Recommended for people who…

*The photo and illustrations are for demonstration purposes only.
Recommended Related Products